Roof Access Hatches
For safe internal access/egress to the roof area
Roof access hatches are the perfect solution where safe internal access and egress to your roof is available for maintenance personnel.
Designed to suit a variety of metal deck roof profiles and concrete hobs, Anchor Safe access hatches can be custom fabricated or supplied and installed from a range of standard sizes. We offer customised roof access hatches in Melbourne, Sydney, and Canberra.
Where space is limited below the roof hatch, lightweight fold-down ladders can be installed to provide safe and compliant access. The Vista range of fold-down roof access ladders allow access from floor level to the ceiling and beyond for external or internal roof maintenance. When not needed these folding ladders are stored neatly in the ceiling leaving the floor space to be clear for normal activities.
Our fold down roof access ladders are:
Suitable for ceilings up to 4.3m in height
Have 150kg safe working load
Offer soft closing mechanism, suited to frequent use
We install two styles of industrial/commercial rated zincalume roof hatches. The sliding hatch door leaves the entry point clear. The hinged roof hatch opens to a full 90 degrees, making it easy and safe to climb in and out of the building. The twin gas struts hold the roof access hatch open so the worker is free to use both hands to hold on to the ladder or railing.
Both roof hatch models are low profile and can be powdercoated to blend into the roof surface. The insulated, dual skin limits the noise penetration.
The roof access hatches we recommend offer:
Choice of lift & tilt or sliding openings
Zincalume construction with the option to powdercoat
Easy installation and a low profile
Gas strut-assisted lid for frequent usage
Safe functioning in windy and extreme conditions (slide format)
Robust, high strength construction
Standard and custom sizes available
Roof access hatches we supply:
To find out more about how we can supply and install, or maintain and recertify roof access hatches and ladders, contact us today!
Browse our full range of height safety products to meet all your needs, including:
Roof Walkways Systems
Harness Gear & Rescue Equipment
Roof Access Ladders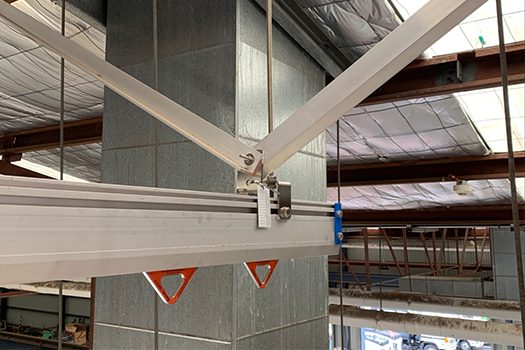 Overhead Rail Systems
Roof Access Hatches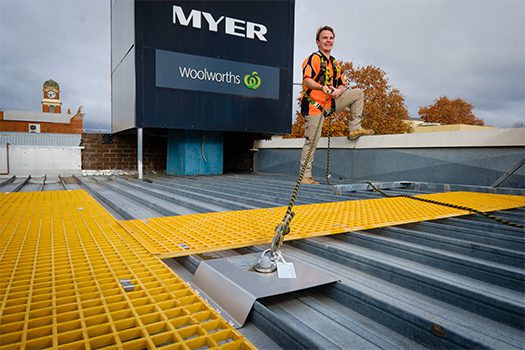 Roof Anchor Points
Permanent Roof Guardrail Systems
Skylight Protection
Static Line Systems
Stepladders & Stairs