Static Line Systems
For continuous connection to a Fall Arrest System across varying roof surface elevations
Static line systems provide effective access and fall protection across roof surfaces and other elevated areas through continuous attachment.
Anchor Safe will assess your height safety access requirements in Sydney, Melbourne, and Canberra before strategically positioning the stainless steel line to allow workers to freely access everything they require without the need to disconnect their rope line, even for a second.
Static lines can be secured to metal roof decking, steel, or concrete structures using a range of permanent mounting fixtures.
As a complete services provider, Anchor Safe specialises in the supply, installation and maintenance of static line systems.
Anchor Safe uses certified, high quality, modular componentry with advanced energy-absorbing properties.
If the application is not a straight out of the box system, our fall prevention engineers will design a custom-built restraint or fall arrest system for you.
And whether your application is for a roof-mounted system, crane runway, loading dock or on top of a truck, Anchor Safe can handle your installation.
Your static line system and personal protection equipment (PPE) are required to be inspected and maintained in accordance with AS/NZS 1891, to ensure compliance with OH&S legislation and keep your equipment at peak performance for longer – that's a task you can hand to Anchor Safe.
Providing a permanent fall arrest system for multiple users, our static lines offer:
Low profile, high quality components
Suitability for horizontal, vertical and overhead applications
Attachment to a wide range of roof surfaces using a variety of components and fixings
Fall arrest rating
Advanced energy-absorbing properties
Stainless steel construction
Static line products we supply:
Hand compliance to the experts – Anchor Safe have years of experience in managing static line systems.
Browse our full range of height safety products to meet all your needs, including:
Roof Walkways Systems
Harness Gear & Rescue Equipment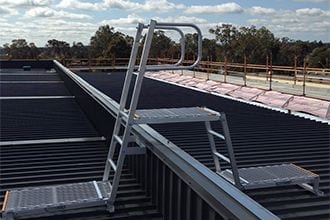 Roof Access Ladder Systems
Overhead Rail Systems
Roof Access Hatches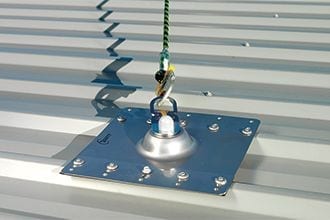 Roof Anchor Points
Permanent Roof Guardrail Systems
Skylight Protection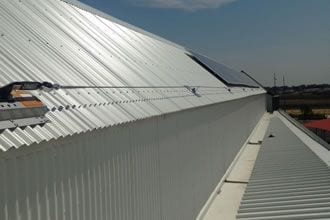 Static Line Systems
Stepladders & Stairs