Harness Gear & Rescue Equipment
It's important that your height safety gear is comfortable, flexible and allows you to safely move around in every direction. We provide high-quality harness and rescue equipment in Melbourne, Sydney and Canberra so you can keep your team safe when working at heights.
Our fall restraint harnesses and rescue equipment are all fully adjustable and manufactured with premium grade synthetic webbing for long-term durability and comfort.
Your fall protection harness is the most essential part of your kit. Under Australian standards everyone working at heights must wear a full body harness – so it's important that you test your height safety harness and feel completely comfortable in it at all times – particularly if you are working in a rescue capacity. In a rescue situation time is crucial – there can be no fumbling over buckles, connections or mechanisms that don't work as you need them, when you need them.
We use trusted and respected height safety equipment brands that are known for their innovative and comfortable designs and allow for ease of use in urgent, time sensitive situations.
Anchor Safe is your full service outsourced height safety solution. Ask us how we can help, and take a look at our full range of personal protection equipment for fall restraint and rescue including:
Roofer's kits
Height safety harnesses including arborist harnesses, sports harnesses, multi-purpose harnesses
Lanyards
Pole straps
Adjustable rope lines
Energy absorbers
Harness storage cabinets
Carry bags
Carabiners
Other components that are required by code to ensure safety when working at heights.
Products we supply:
Edge
Zero
Beaver
Ferno
Miller
Arresta
However height safety equipment is only part of the solution. That's why we also offer a range of height safety services, including audits, solution design and installation, and recertification and maintenance.
Browse our full range of height safety products to meet all your needs, including:
Roof Walkways and Guardrail Systems
Harness Gear & Rescue Equipment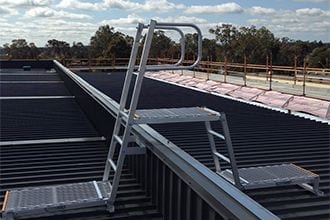 Roof Access Ladder Systems
Overhead Rail Systems
Roof Access Hatches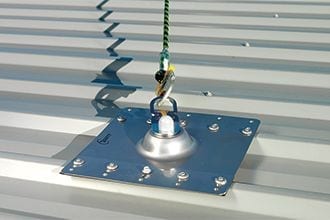 Roof Anchor Point Systems
Skylight Protection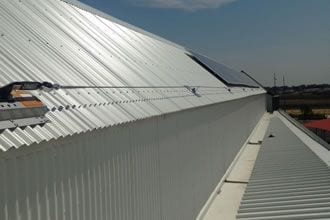 Static Line Systems
Stepladders & Stairs