Height Safety Solution Design
Height Safety Solutions
The right height safety solution will vary depending on the industry and the specifics of the site. Designing a compliant and safe system to protect workers at height, requires someone with an in-depth understanding of the current legislation and standards. Experience and attention to detail in the design process are critical to ensure that safety systems work as intended. A poorly designed height safety system can be extremely dangerous to the user and can increase the likelihood of system failure and injury.
Anchor Safe not only has the expertise but the experience, to provide customisable and all-encompassing height safety solutions. We provide a total, long-term solution for clients who manage multiple existing buildings across retail, industrial and council.  Our team of height safety specialists take great care in designing, supplying and installing the right solution, then maintaining the highest roof safety standards over the life of each and every building. As your partner in height safety, our designers focus on solutions based on the specific needs of your building, using computer-aided design software for utmost precision and high-quality Australian-manufactured components.
Operating in Sydney, Melbourne, Brisbane, Albury and their surrounding areas, Anchor Safe are Australia's trusted experts in height safety solutions for Councils, Facility Management and Retail.
System Solutions
The specific requirements and needs of a height safety system vary greatly depending on the industry, access requirements and each individual site. Effective solution design requires expertise, experience and an in-depth understanding of the access requirements for the site and knowledge of the Australian height safety regulations.
Anchor Safe is a trusted partner for a wide range of projects with clients that include councils, facility management and the retail industry. From this experience, we understand the various requirement each project will need to secure the safety of workers and ensure the project runs smoothly from initial audit through to annual certification and maintenance.
Browse our full range of height safety products to meet all your needs, including:
Roof Walkways Systems
Harness Gear & Rescue Equipment
Roof Access Ladders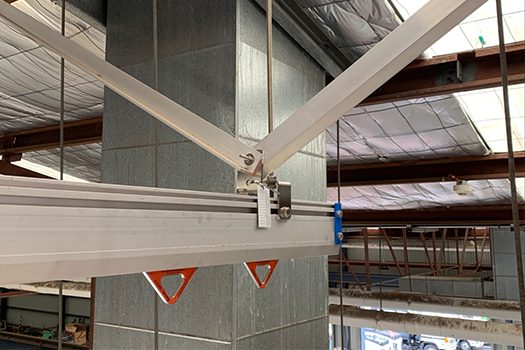 Overhead Rail Systems
Roof Access Hatches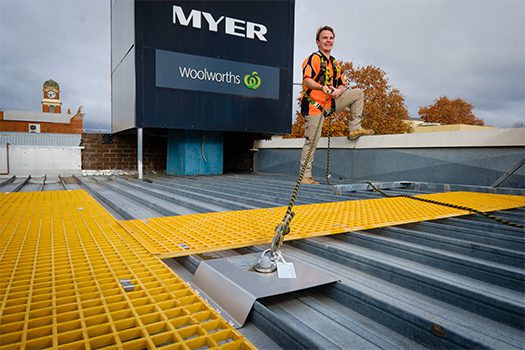 Roof Anchor Points
Permanent Roof Guardrail Systems
Skylight Protection
Static Line Systems
Stepladders & Stairs