Height Safety Recertification & Maintenance
Anchor Safe are here for the long haul, taking total responsibility for height safety compliance over the life of each and every building. That means:
Annual inspections and maintenance of your permanently-installed systems to ensure peak performance, guaranteed regulatory compliance to Australian Standards, and height safety certification. Most systems require biannual to annual inspection and testing by an accredited inspector.
Access to an online asset management tool provides instant visibility of registers and timely reminders for events such as recertification.
The end result? You'll gain peace of mind, knowing you're protecting your employees and contractors. Plus, you're kept fully informed about the processes that ensure height safety compliance. And you stay in control, with our complete support and easy-to-use cloud-based management tools.
Our asset management tool: Full visibility, added efficiency
We've created an asset management tool to make managing height safety easier, more transparent and highly efficient.
Here's how:
See height safety in real time
The tool keeps you in the know at all times, across all your sites. Simply log in, see progress on height safety audits and inspections, and manage non-compliance issues.
Scheduling and tracking
The tool ensures nothing is missed. That means scheduling audits and inspections, and tracking non-compliance issues.
Instant data input
Our onsite technicians input their assessments straight into the tool, which means they're available faster for you to view.
Full visibility across multiple sites
With total transparency across your whole portfolio, you have up-to-the minute understanding of your current risk exposures and issues that require attention. Access our cloud-based tool anywhere, anytime.
Faster service
The best part? You'll have your audits and annual recertification reports sooner with Anchor Safe than you've ever had before.
Contact us today Free Height Safety Quiz
Browse our full range of height safety products to meet all your needs, including:
Roof Walkways Systems
Harness Gear & Rescue Equipment
Roof Access Ladders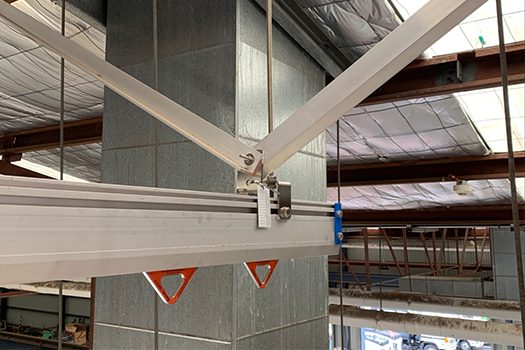 Overhead Rail Systems
Roof Access Hatches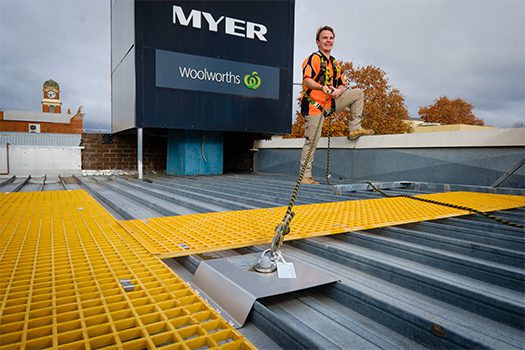 Roof Anchor Points
Permanent Roof Guardrail Systems
Skylight Protection
Static Line Systems
Stepladders & Stairs