Stepladders, Stairs & Platforms
When you need frequent, safe, and easy access to varied height applications, our exclusive range of height safety equipment holds the answer.
For maintenance crews to service platforms, machinery, roof decks and other maintenance areas, Anchor Safe offers the Alto stepladder system, which is a standardised design that allows user-friendly access to high maintenance or frequently accessed areas. These high-quality aluminium stepladders allow comfortable access onto building roofs, between roof levels or onto access landings both inside and outside buildings.
If your workers need frequent access to elevated areas, platforms and roof spaces, let us custom design, build and install a range of safe steps and stairways, including 65-degree stepladders, 45-degree stairways, step-overs and step bridges.
Our systems include handrails and knee rails for added protection.
We use an innovative modular design that allows us to customise our step and stairway solutions for each site. Not only is this quick and easy to install on site, it also reduces the time from order to installation. The lightweight aluminium construction is strong, very low maintenance, and non-corrosive making it suitable for internal or external use.
Features include:
Easy access and a high level of safety
Purpose designed and built to suit your application
Modular design for simple on-site delivery and assembly
Lightweight, robust aluminium construction
Every height safety equipment item we supply, including stairs, stepladders and platforms, is custom-built to specifications and fully compliant with AS/NZ standards.
Browse our full range of height safety products to meet all your needs, including:
Roof Walkways and Guardrail Systems
Harness Gear & Rescue Equipment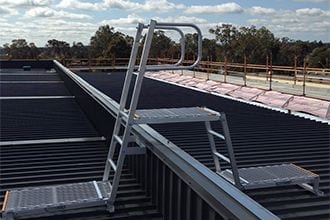 Roof Access Ladder Systems
Overhead Rail Systems
Roof Access Hatches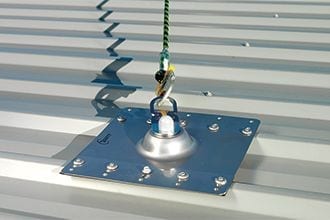 Roof Anchor Point Systems Sydney & Melbourne
Skylight Protectors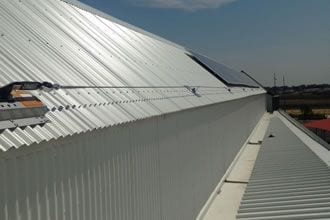 Static Line Systems
Stepladders, Stairs & Platforms