Static Line Systems Melbourne
For continuous connection to a Fall Arrest System across varying roof surface elevations
We provide static line systems that provide access to heights and effective fall prevention from roof surfaces across Melbourne.
By providing continuous attachment to elevated surfaces, static lines are an efficient form of fall protection and risk minimisation in the workplace. At Anchor Safe, we pride ourselves in static line installation that Melbourne locals can trust. Our designs are personalised and non-invasive, making sure workers have flexibility and ease of movement so they don't have to detach their line, not even for a second.
Our team of qualified professionals can help find the right static line system for your needs. It is our innovative height safety solutions that make us a trusted business across Melbourne.
We choose the right static line system for you
Years of experience means we have had the privilege to work with a wide variety of businesses and individuals, from sole traders to big corporations. This means we have experience dealing with a wide range of height safety solutions and can offer custom static line installation across Melbourne. We don't just provide generic fixes; we take the time and effort to get to know our clients and give them exactly what they need.
Our componentry is certified, high quality and features superior energy absorbing qualities. We always find the right static line system to match your building's structural requirements, whatever that may be. We can secure static line systems to a wide range of surfaces, from a crane runway to the roof of a truck. Using high-quality components and our customisable mounting fixtures we can secure static lines to various surfaces such as steel, concrete and metal decking.
Our excellent customer service combined with our high-quality materials and expertise that makes us industry leaders in static line systems in Melbourne. We provide a range of innovative height safety solutions, as well as complementary height safety personal equipment for extra peace of mind.
We aim to form long-lasting relationships with our clients. We offer a complete service, specialising in the supply, installation and maintenance of your static line system in Melbourne.
Your static line systems are subject to inspection and maintenance in order to make sure they meet industry standards and legislation. Anchor Safe will take care of this for you, ensuring your height safety equipment meets even the strictest of regulations, always.
Providing a permanent fall arrest system for multiple users, our static lines offer:
Low profile, high quality components
Suitability for horizontal, vertical and overhead applications
Attachment to a wide range of roof surfaces using a variety of components and fixings
Fall arrest rating
Advanced energy-absorbing properties
Stainless steel construction
Static line products we supply:
Get in touch and find out how we can supply, install and maintain static lines Sydney-wide to help you improve workplace height safety.
Browse our full range of height safety products to meet all your needs, including:
Roof Walkways Systems
Harness Gear & Rescue Equipment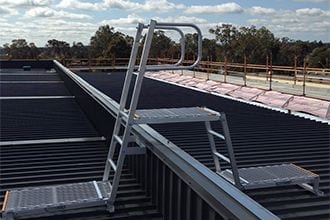 Roof Access Ladder Systems
Overhead Rail Systems
Roof Access Hatches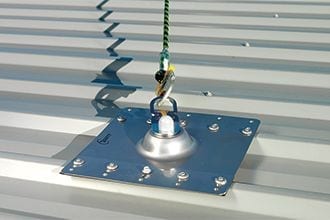 Roof Anchor Points
Permanent Roof Guardrail Systems
Skylight Protection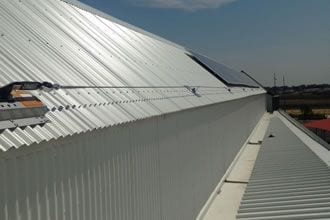 Static Line Systems
Stepladders & Stairs