Roof Access Hatches Sydney
For safe internal access/egress to the roof area
Anchor safe offers a wide range of high-quality roof access hatches across Sydney.
Our access hatches are functional, practical and have been designed to meet Australian safety standards. We provide roof access hatches that Sydney workers can rely on.
With years of experience and expertise in the height-safety industry, our Sydney team can provide you with the safest solutions for working at heights. As height-safety experts we can tailor your roof hatches to suit the unique needs of your maintenance personnel.
At Anchor Safe, we don't comprise on quality. We use only superior materials for our access hatches to ensure they last for years. We understand the importance of keeping your hatches in the best condition, and that's why we offer regular maintenance on your roof access hatches so you don't have to worry about keeping up with changing regulations. All our roof hatches are designed to suit a variety of metal deck roof profiles and concrete hobs, making them the safest choice for workers at heights. Additionally, we can custom fabricate roof access hatches to meet your needs, or we can supply and install hatches from a range of standard sizes.
Get in touch with our Sydney team today if you are looking for roof access hatches. We offer everything you need to ensure your access hatches meet safety standards, including fitting them with roof access ladders. Fold-down access ladders are a perfect solution if the space below your roof access point is limited. We offer the Vista range of fold-down ladders that are lightweight and designed to give easy access from floor level to ceiling.
Features of our roof access ladders:
Suitable for ceilings up to 4.3m in height
Have 150kg safe working load
Offer soft closing mechanism, suited to frequent use
Types of roof access hatches available in Sydney:
We have two types of roof access hatches available for installation in Sydney: the sliding and hinge hatches. Both styles are designed to meet Australian height-safety standards, have a high fire-rating and are industrial/commercial rated with zincalume.
Sliding Hatch Door Style
This style of access hatch has an easy slide motion and can be locked into place to leave entry points clear of obstruction.
Hinged Roof Hatch Style
This access hatch opens to a full 90 degrees and makes it easy for workers to climb in and out of the building. The hinged roof hatch style has a twin gas strut that holds the hatch open, so your workers are free to use both hands while working at height. This makes this hatch a safe choice for working at heights.
Both of our roof access hatch models are low profile and can be powder-coated to blend into your roof surface or colour. These models also have a dual skin, which provides insulation and limits noise penetration.
Roof access hatches we recommend for Sydney provide:
A choice of lift & tilt or sliding openings
Zincalume construction with the option to powdercoat
Easy installation and a low profile
Gas strut-assisted lid for frequent usage
Safe functioning in windy and extreme conditions (slide format)
Robust, high strength construction
Standard and custom sizes available
Roof access hatches we supply in Sydney:
To find out more about how we can supply and install, or maintain and recertify roof access hatches and ladders in Sydney, contact us today!
Browse our full range of height safety products to meet all your needs, including:
Roof Walkways Systems
Harness Gear & Rescue Equipment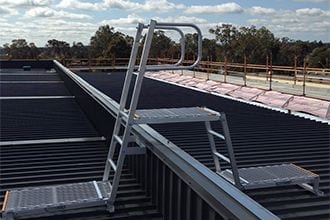 Roof Access Ladder Systems
Overhead Rail Systems
Roof Access Hatches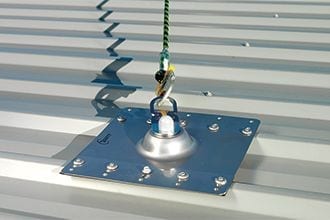 Roof Anchor Points
Permanent Roof Guardrail Systems
Skylight Protection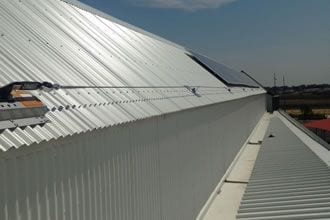 Static Line Systems
Stepladders & Stairs