Plant Platforms Melbourne
Fundamentally increasing the ease of access to plant and equipment
Plant Platforms are essential when it comes to ensuring the safety of Melbourne job sites and maximise efficiency by creating safe-access solutions to high-risk areas of a roof.
Anchor Safe's work platforms are custom-built by our expert Melbourne team to suit the individual needs of your job. Our roof platforms are built for durability and are able to withstand the Australian weather, crafted from the highest quality aluminium. Their sturdiness and reliability mean that they comply with all and requirements of AS/NZS 1657.
Plant platforms are used to provide safe access points to high-risk equipment and streamline the process of maintenance in these areas. You can rest assured that with Anchor Safe, the risk of height-safety accidents is minimised on your Melbourne worksite.
Our aluminium work platforms are multi-purpose, meaning that they support both your workers and the integrity of roofs. With our expert craftsmanship and installation – heavy machinery can be supported with a lower impact on the structure of the roof.
Our work platforms are designed to provide maximum stability, support, and grip, allowing Melbourne height workers to carry on worry-free.
Having a long history in the construction industry, we understand the nuances of each job. that's why our plant platform solutions are custom built to suit any job. Not only are they made to suit your specifications, but they are also expertly installed, giving peace of mind to site managers and workers alike.
All our roof platforms are compliant with recommended AS/NZ standards, making them essential for any Melbourne construction site or building. With Anchor Safe plant platforms, you are putting the safety of your workers first, whilst also increasing job efficiency.
Features of our Plant Platforms:
Anchor Safe's industrial plant platforms have various features that help ensure Melbourne workers are safe while on the tools. These include:
Easy access the highest degree of safety
Purpose designed and built to suit any job
Modular design for simple on-site delivery and installation
Lightweight, robust aluminium construction, ensuring durability and ease of transport
Compliant to all Australian Standards AS 1657
Work platforms engineered to increase the longevity of your roof through weight bearing support mechanisms.
Anti-slip coating, making them suitable for cold or wet environments like fridges.
Plant Platforms available in Melbourne
If you're looking for the most reliable plant platforms to help your team safely access a range of equipment at height, contact our devoted Melbourne team, who are always happy to find the perfect solution for your needs.
Browse our full range of height safety products to meet all your needs, including:
Roof Walkways Systems
Harness Gear & Rescue Equipment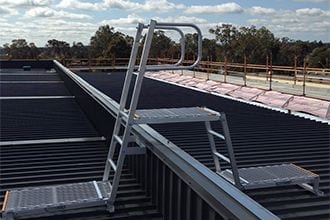 Roof Access Ladder Systems
Overhead Rail Systems
Roof Access Hatches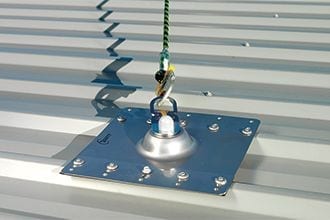 Roof Anchor Points
Permanent Roof Guardrail Systems
Skylight Protection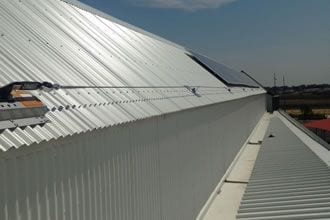 Static Line Systems
Stepladders & Stairs